Data Center Tier III Facility Certification is completed!
The long and consistent process of designing, constructing, installing, and improving Time4VPS data center has been awarded with a certificate issued by the Tier III Facility level Uptime Institute
This certificate guarantees that the availability of services is estimated to be as high as 99.982%. We are very happy to offer our customers extremely high-quality, certified services.
The data center was opened in 2015. We invite you to read our interview with Vytautas, the data center operation manager, where he remembered how the Time4VPS data center was born.
Our data center is one of the most modern data centers in the Baltics: we have one of the most efficient air conditioning systems, an early fire detection system as well as perimeter motion detection alarms. Let's take a tour in Time4VPS DC.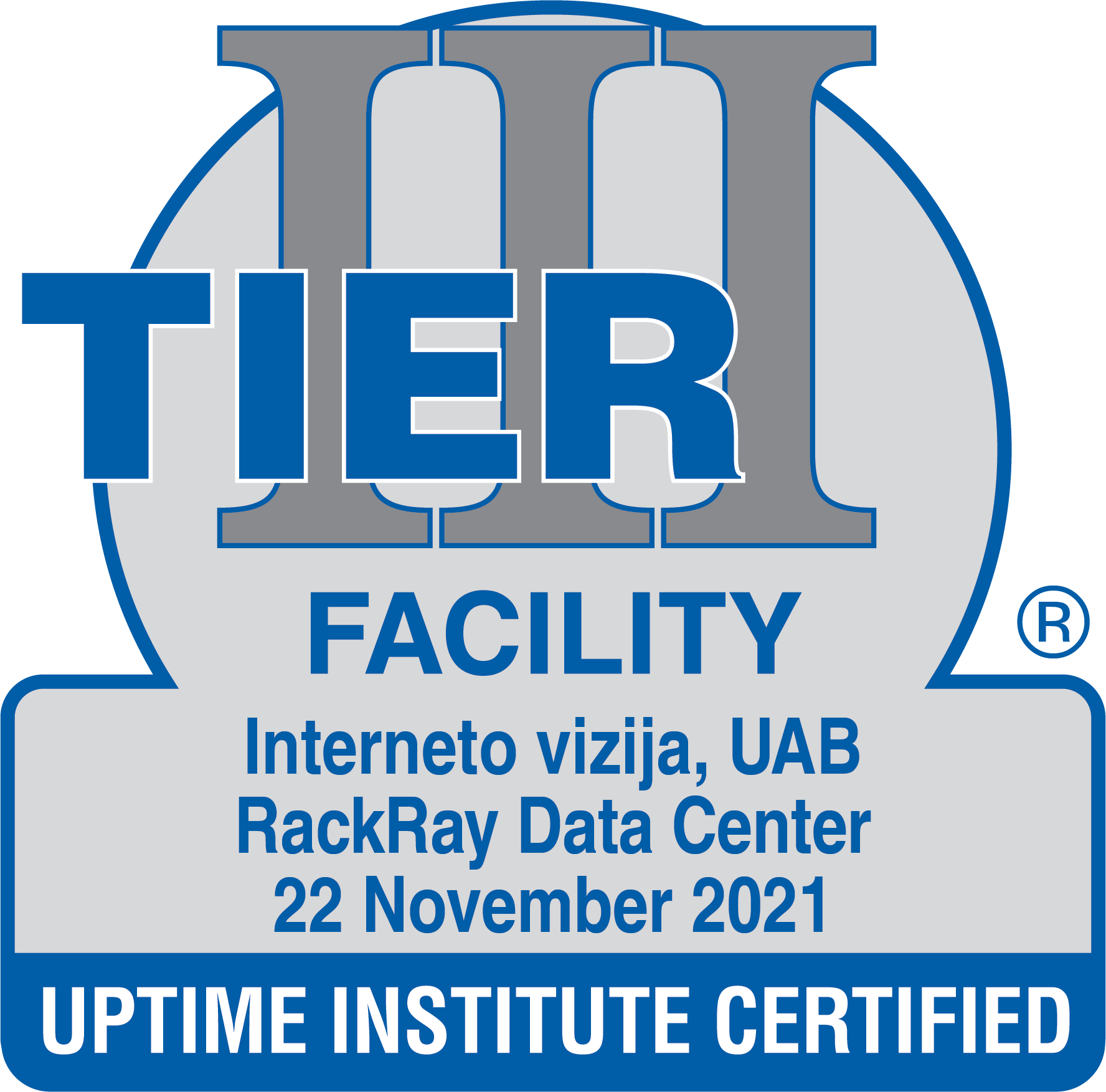 Tagged: